SOUTH SOMERSET NEWS: Do not try this at home – potentially dangerous fun in the snow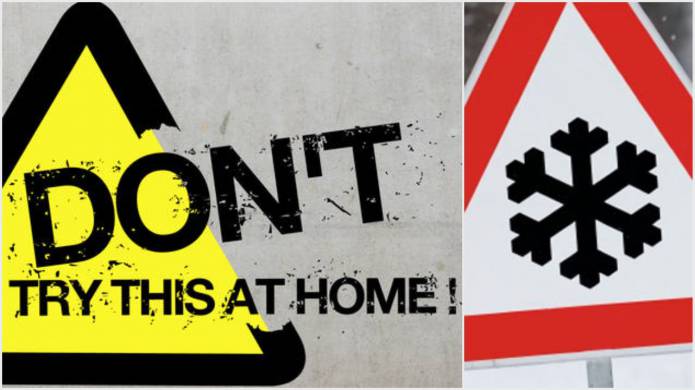 POLICE in South Somerset have advised people against doing get up to any foolhardy antics in the snow.
Although the police do not want to be seen as kill joys and would encourage people to play safely in the snow – some things are just not sensible such as sitting on a sledge and being towed along by a car.
Although it might seem like fun, it could be potentially dangerous if anything went wrong.
A police spokesman on the South Somerset police's Twitter feed said on Friday (March 2, 2018) evening: "Report into the control room that two males are being towed on a sledge by a car – please think before you act - #dontrythisathome."
Tags:
News.