SOUTH SOMERSET NEWS: Have you got a place by the fire for two lovable dogs this Christmas?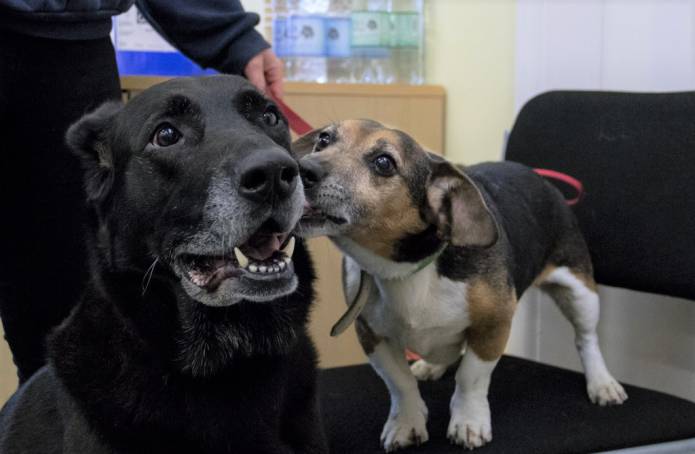 MEET Ozzie and Cheyenne - an adorable pair of dogs who have endured some difficult times and are now in desperate need of a loving home.
The unlikely best friends, a small Jack Russell Terrier and a big, cuddly Labrador X arrived at Ferne Animal Sanctuary near Chard in a sad and confused state after the sudden death of their beloved owner, who had brought them together and helped them to recover from past neglect.
Tara Nirula, rehoming manager at Ferne, said: "Ozzie and Cheyenne have been at Ferne for quite a while and are starting to realise their owner is gone for good and do not understand why.
"They are affectionate and adoring of human company. However, due to their differing sizes and their age, sadly has meant that they have not received a single enquiry yet. They are inseparable, always playing together and sharing a bed, often a bit of a squeeze for little Ozzie! However, even their close friendship is struggling to overcome their increasingly depressed state now."
The dogs would be well suited to a rural home with lots of space for bounding around together, but they are not used to other animals or children. Having been neutered, house and crate-trained and used to travelling in cars, this pair are ready for an owner who is willing to take them on lovely walks and give them lots of cuddles.
Ferne Animal Sanctuary is keen to ensure that these wonderful dogs are settled together in their forever home before Christmas, so all adoption fees will be waived to help them meet their ideal match. They are urgently in need of a new loving home where they can be together for the rest of their lives.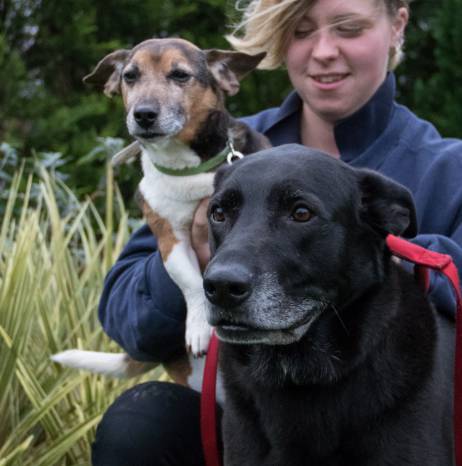 Tara added: "The festive season is a time for giving, sharing and caring, so we hope a loving owner can find it in their heart to give Ozzie and Cheyenne a chance at a happy life. No dog deserves to be without love and a safe, warm place to call home, especially at Christmas."
If you feel you could be the home with the love they are longing for, please call the Ferne Animal Sanctuary on 01460-65214 or look on its website for further details at www.ferneanimalsanctuary.org .
Tags:
News.